Hario V60 review vs Stagg X
(Made an epic article/photo/review of the best coffee shops of the Panamerican Highway, Alaska to Argentina. That's right here)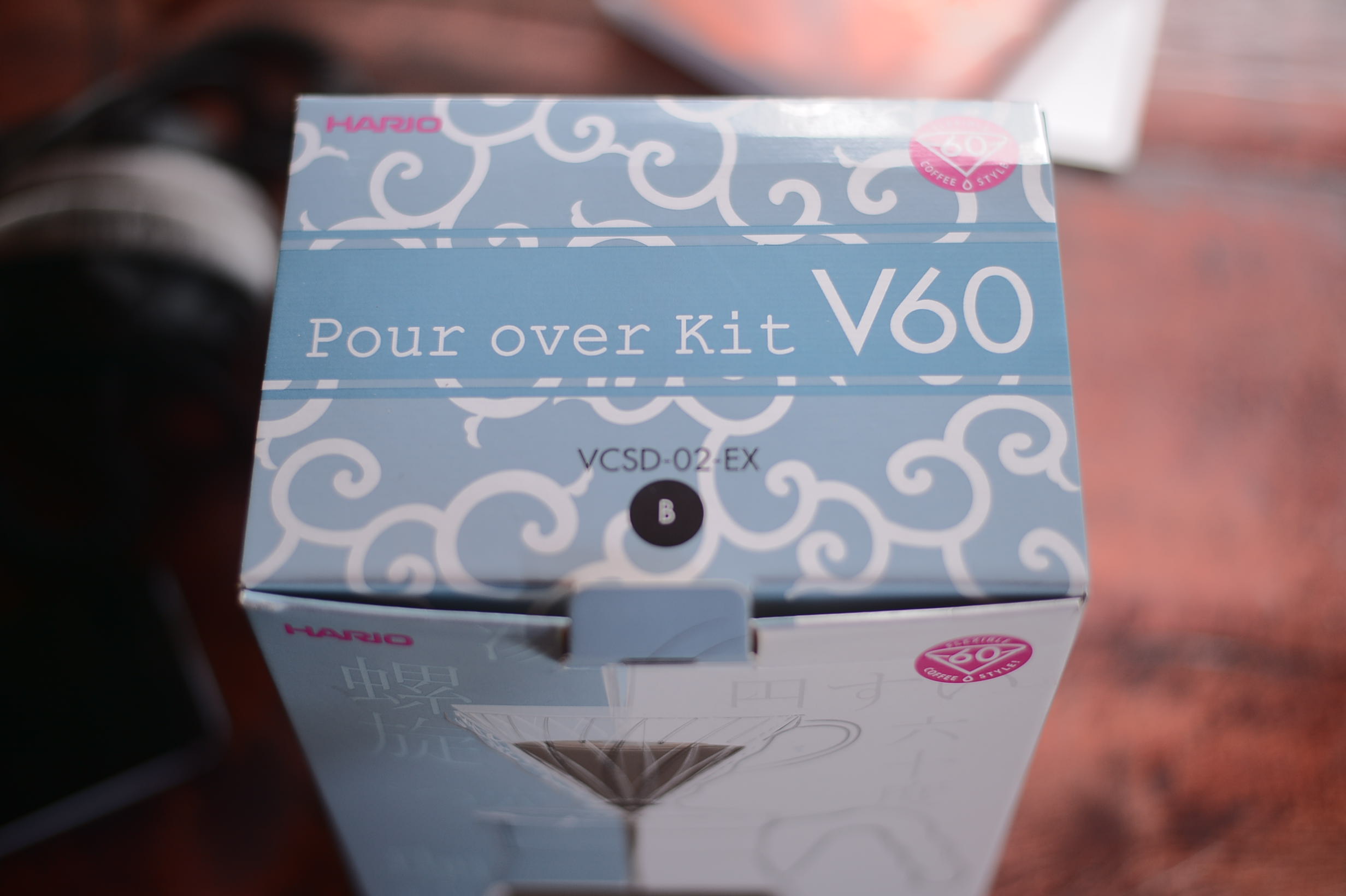 Hario V60 vs Fellow Stagg X
Just got a new brewing method! Finally, after years of reading about it online, I made the jump. I have tried the made-in-Murica Aeropress, the French press, the Italian stovetop, the designed-in-California Stagg X Fellow and the Clafflano press (read my review here). It was time to get the Hario V60. I mean, for $25CAD, what's not to like!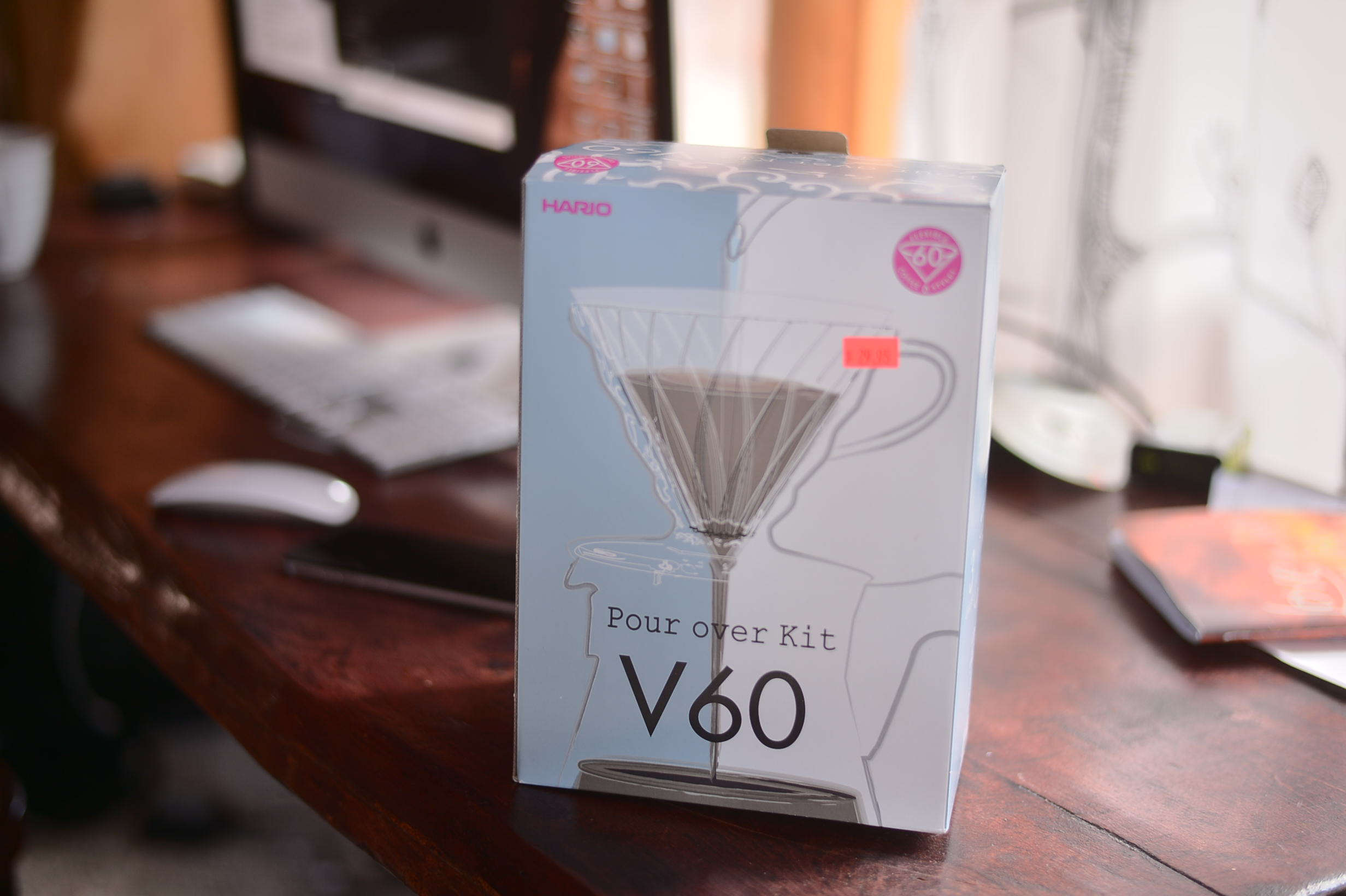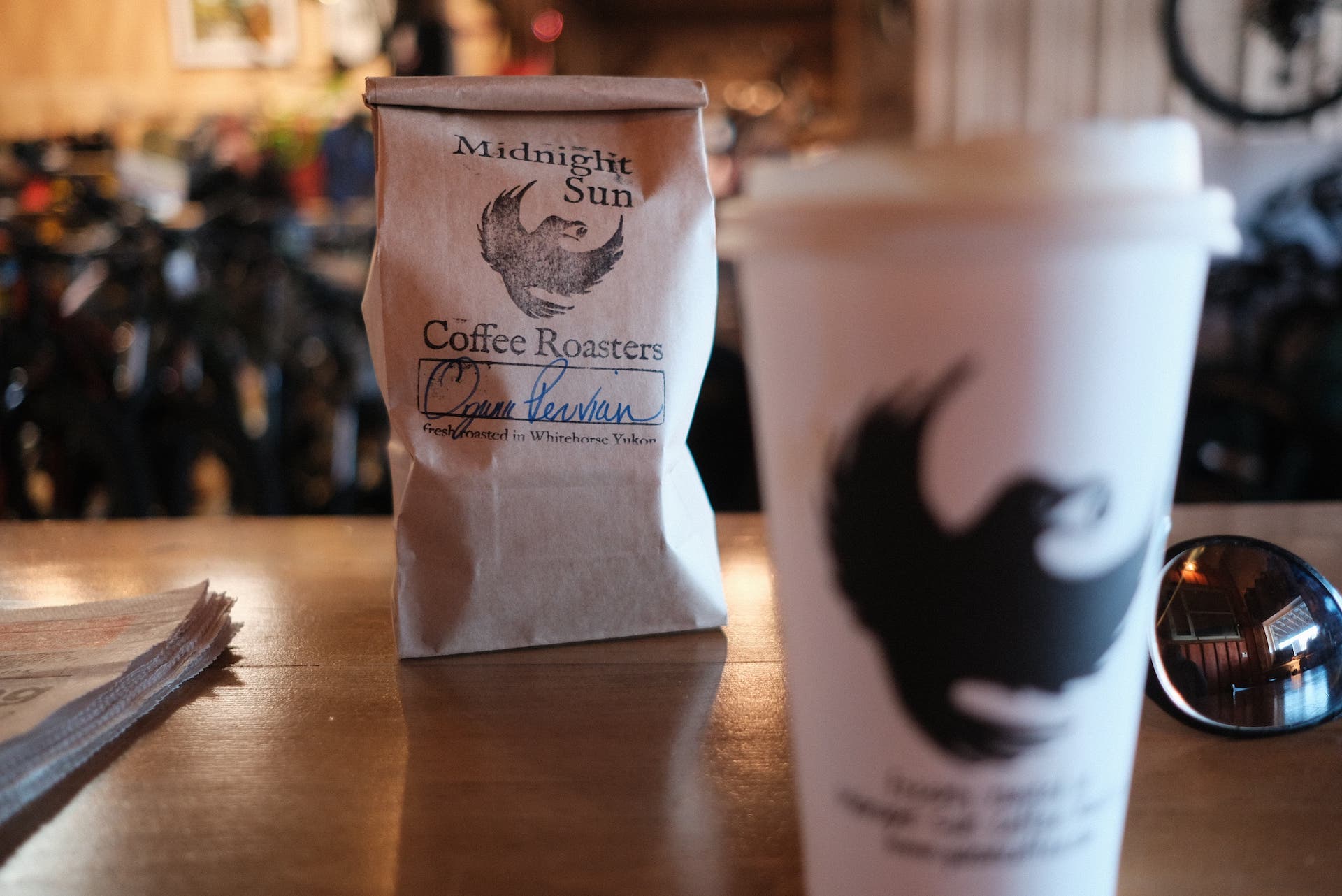 I have been collecting coffee gear for a while. My latest acquisition is the made-in-Japan Hario V60. It's a made-in-Japan, plastic-made pour-over. I was using the Stagg X by Fellow quite a bit last Fall, and so I was curious to see if this method would make a better coffee.

Let's get this out of the way first: No. It's doesn't make a better coffee: but it doesn't make a worst cup neither. I guess that was easy for the fine coffee connaisseur to guess haha

In hindsight, I should have saved $150 CAD and get this Hario. It's the same thing, but one is $160 (Stagg X large + double glass carafe) while the other is $25 (Hario V60, coffee filter, plastic coffee holder and single glass carafe).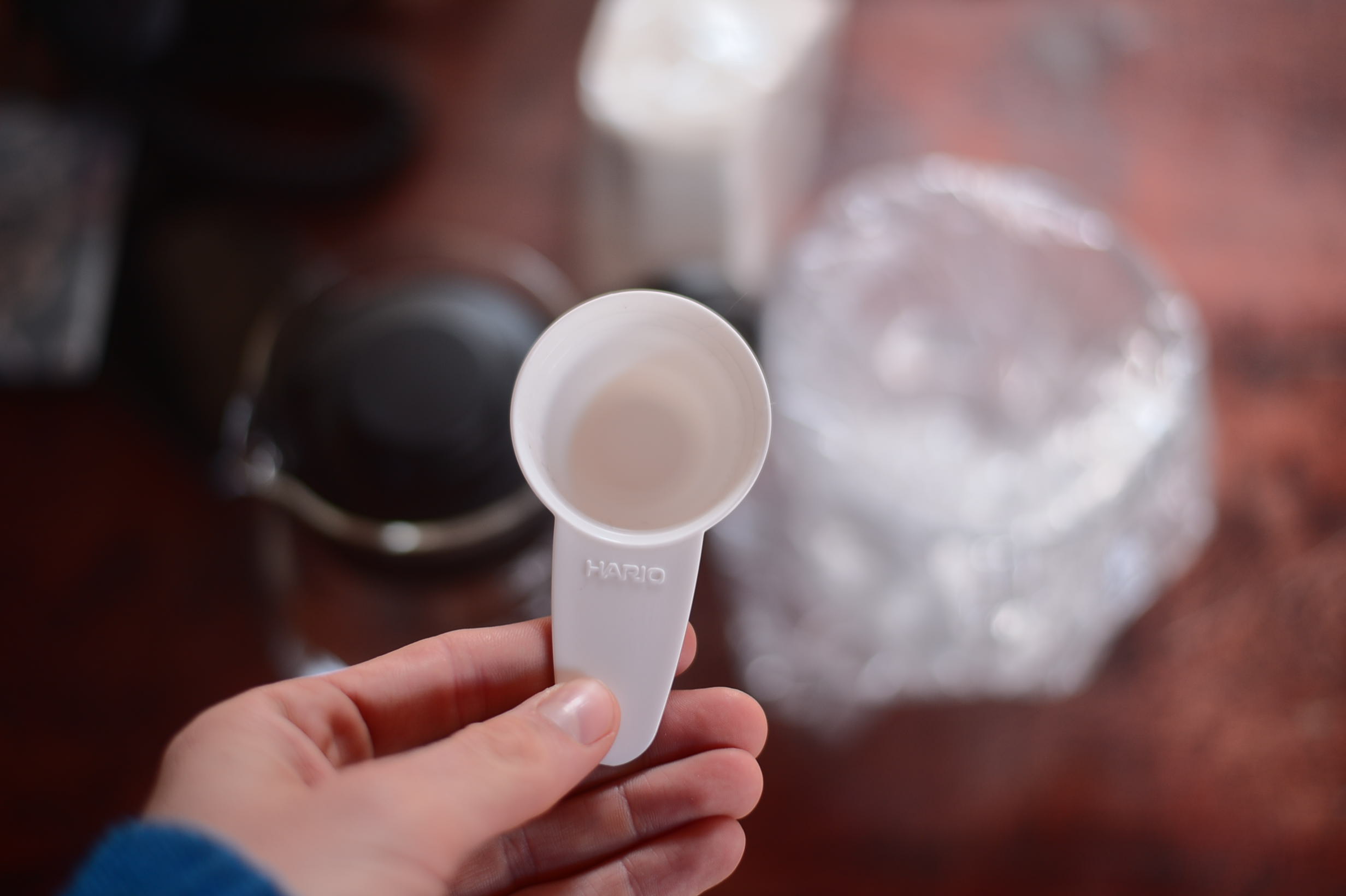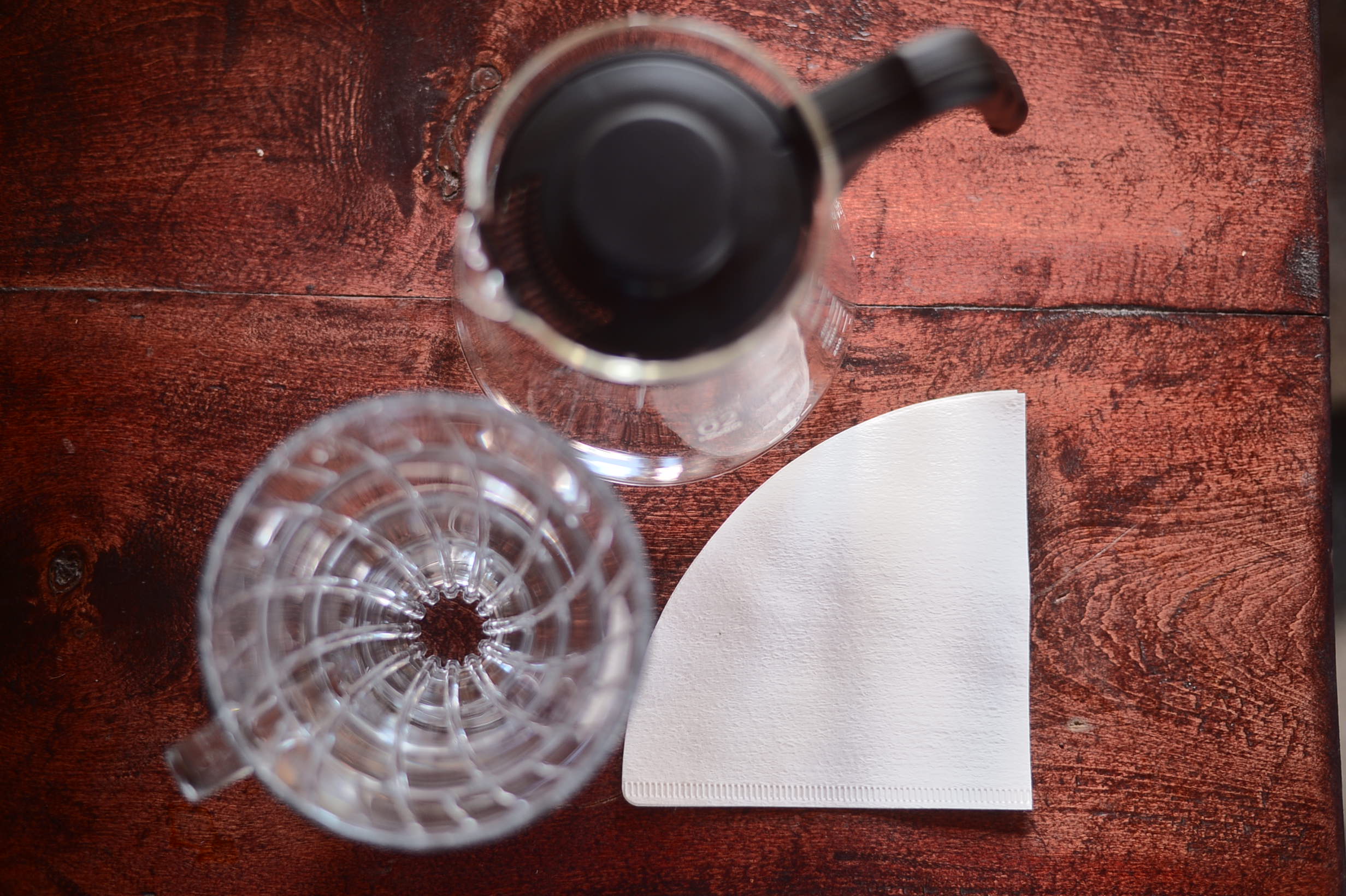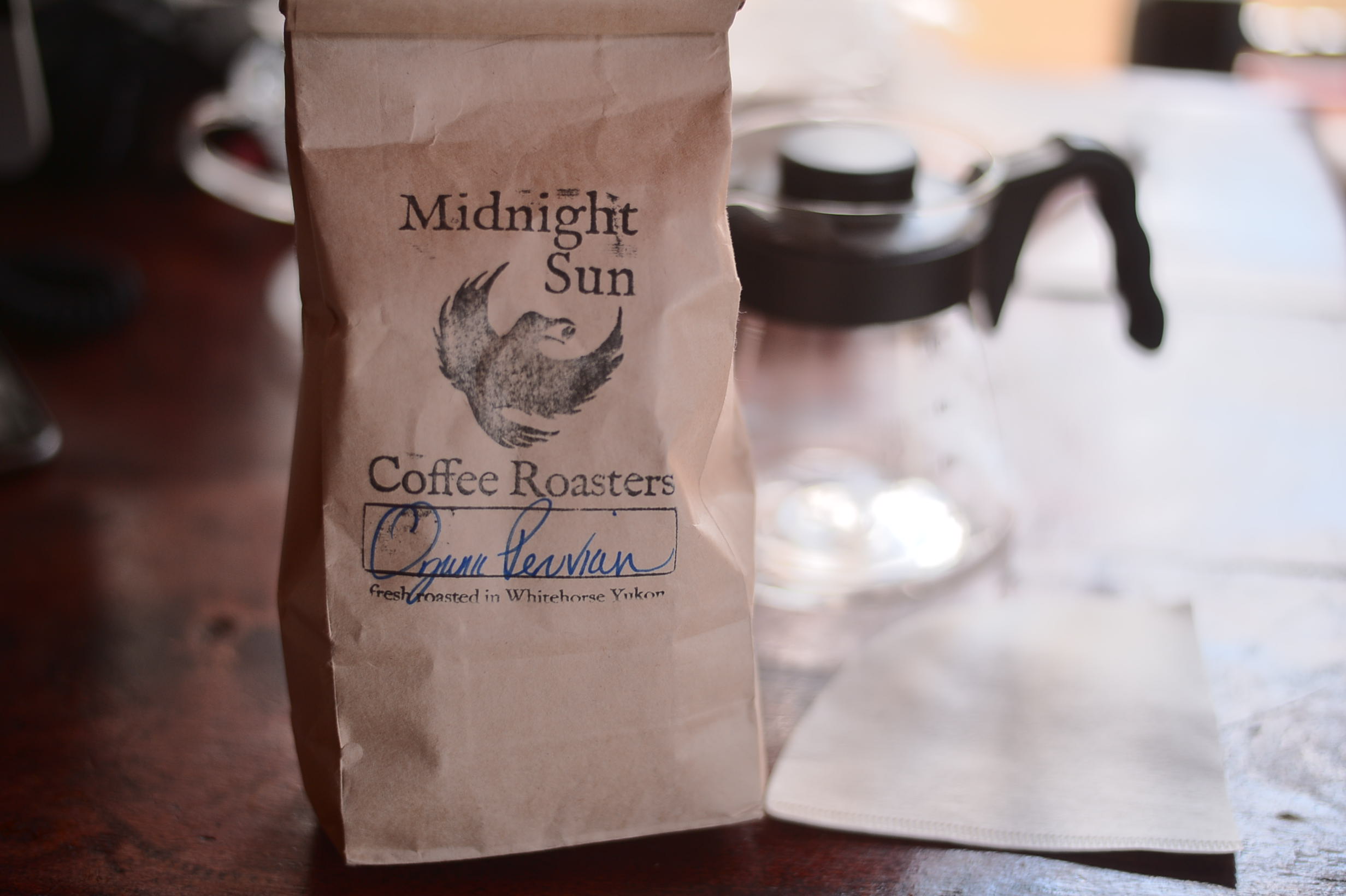 Some excellent coffee beans, picked up at Midnight Sun Coffee roaster, Whitehorse, Yukon Territory.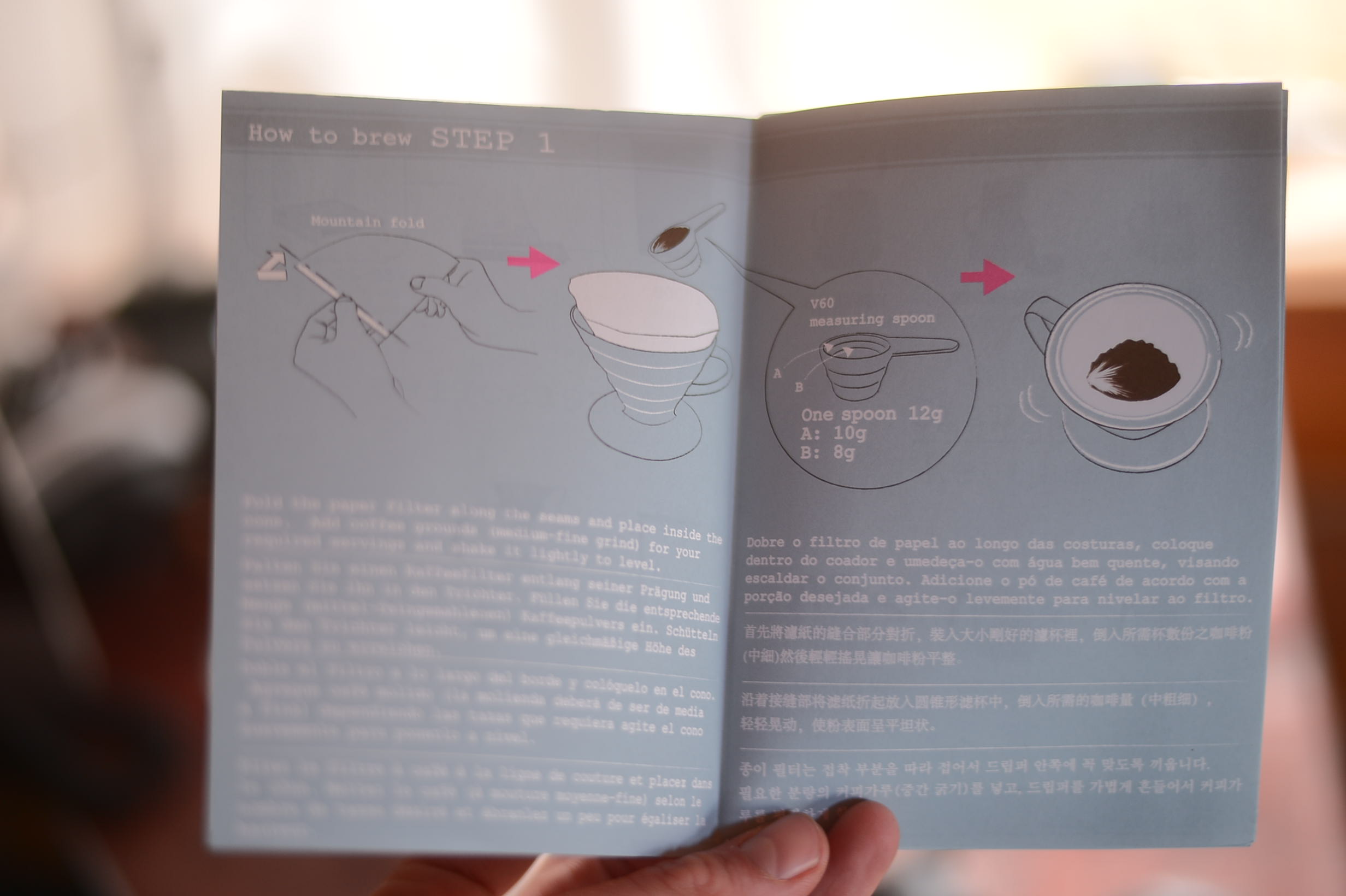 Instruction for the Hario V60 (above)
Pouring water (down below)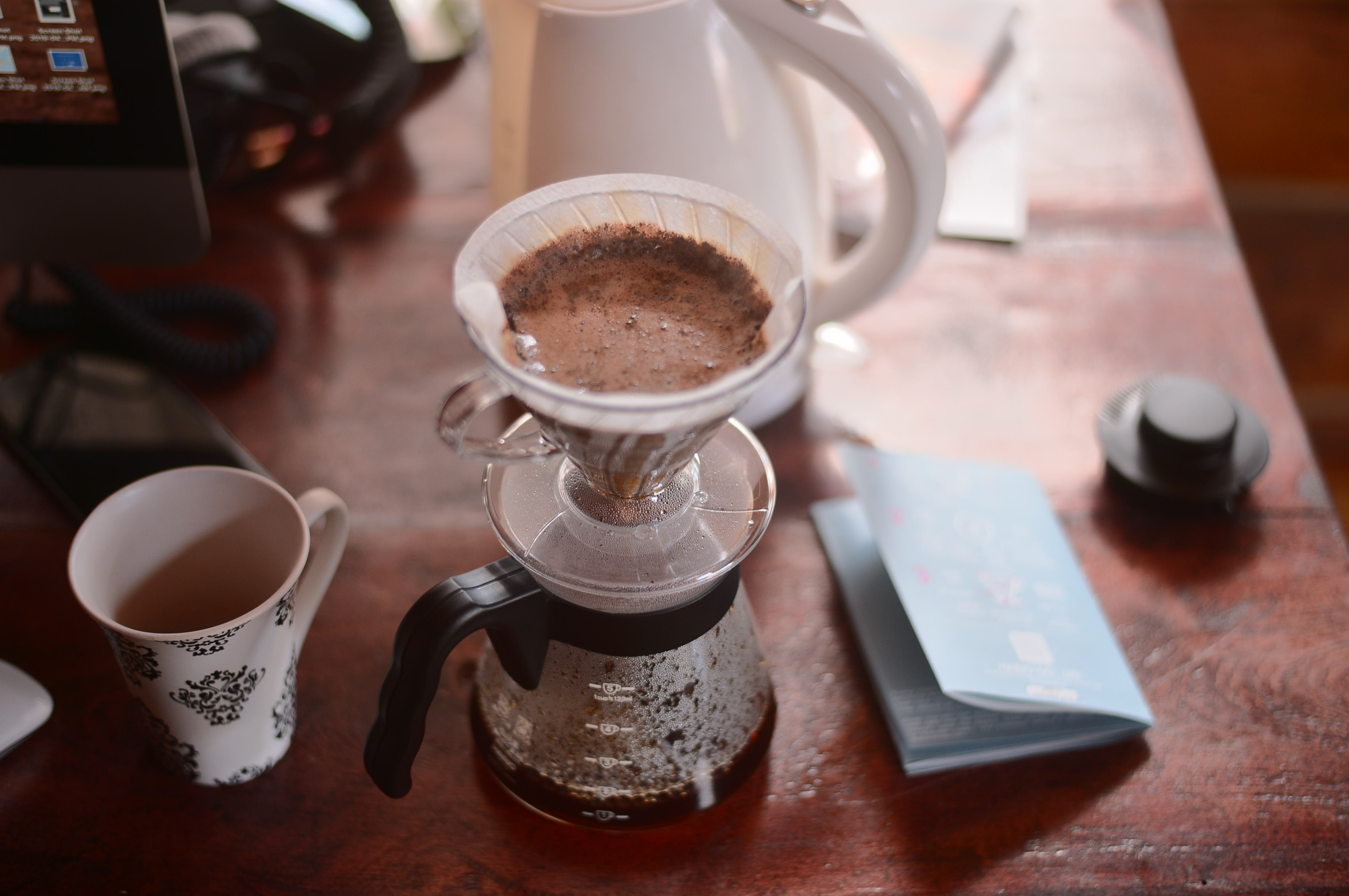 Usage
I screwed up badly my first batch of pour over.
My partner looked at me like I ruined something extremely valuable (she's right in a way haha).
I did something that I do rarely: I threw the whole batch out in the sink.
I did a stupid mistake: I had ground coffee for two cups, not for four. I added the equivalent of four cups of water. Coffee was weak. Life's too short for that.
And so I did it again, this time with more ground coffee bean, more focus, more awareness and a tad less water.

And oh, did I ever succeed on this pot of coffee. Decadent. That peruvian coffee is so damn good.

I discovered something different between the Hario V60 and the Stagg X: You have to be more "aware" of what you're doing with the Hario. It's damn hard to miss a cup with the Stagg X, unsure why. I did many cups at 05:00 AM or even earlier, brain half awake, and never missed my batch of coffee. The Stagg X is more forgiving. Maybe because it let the coffee get infused a tad longer, or maybe because it takes less ground coffee to make the same cup. I can't tell. I need my Stagg X with me (I'm in the Yukon, and the Stagg is in Waterloo, Ontario. If anybody is coming my way from KW area, shoot me an email!) to make more scientific testing.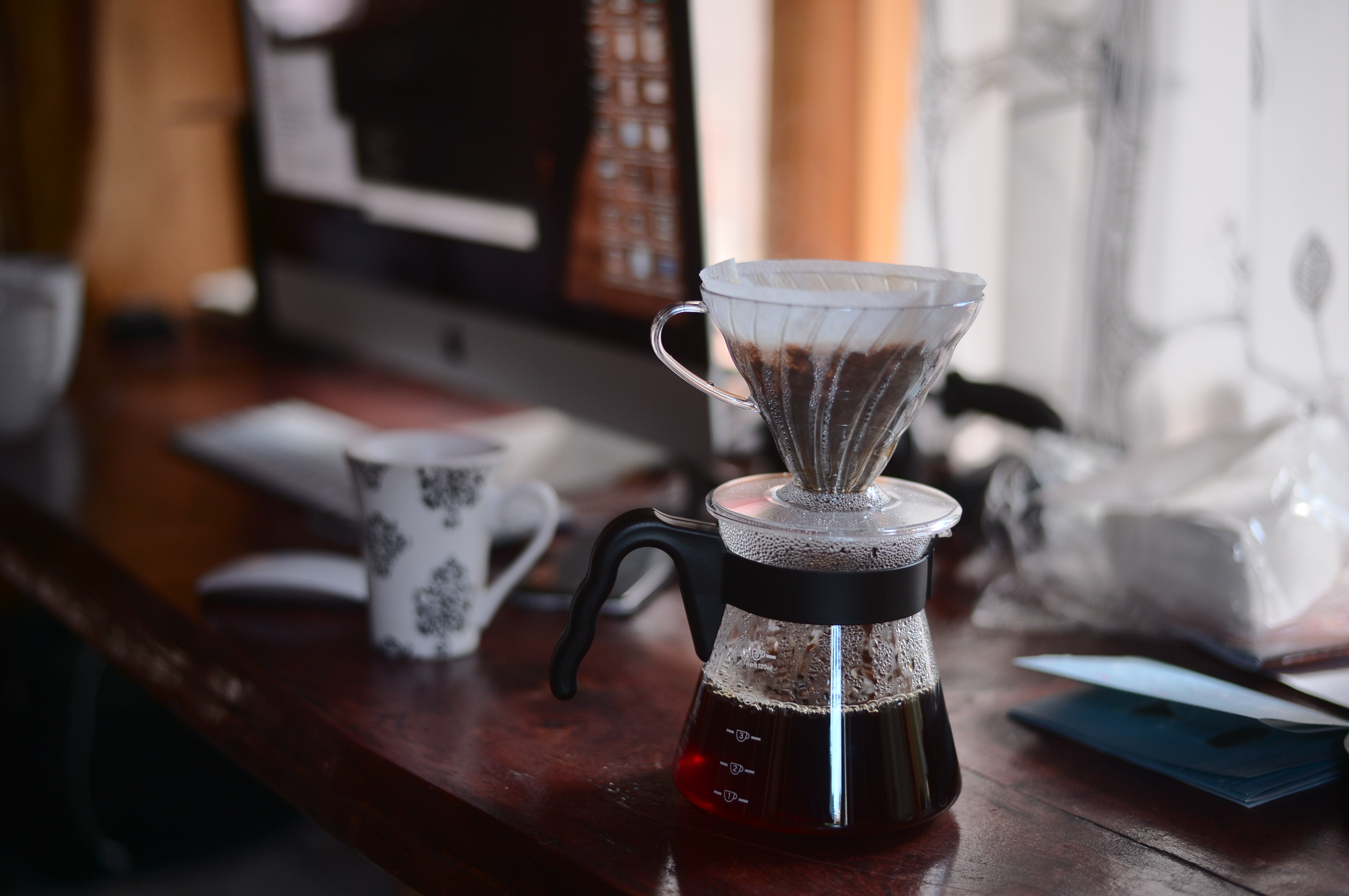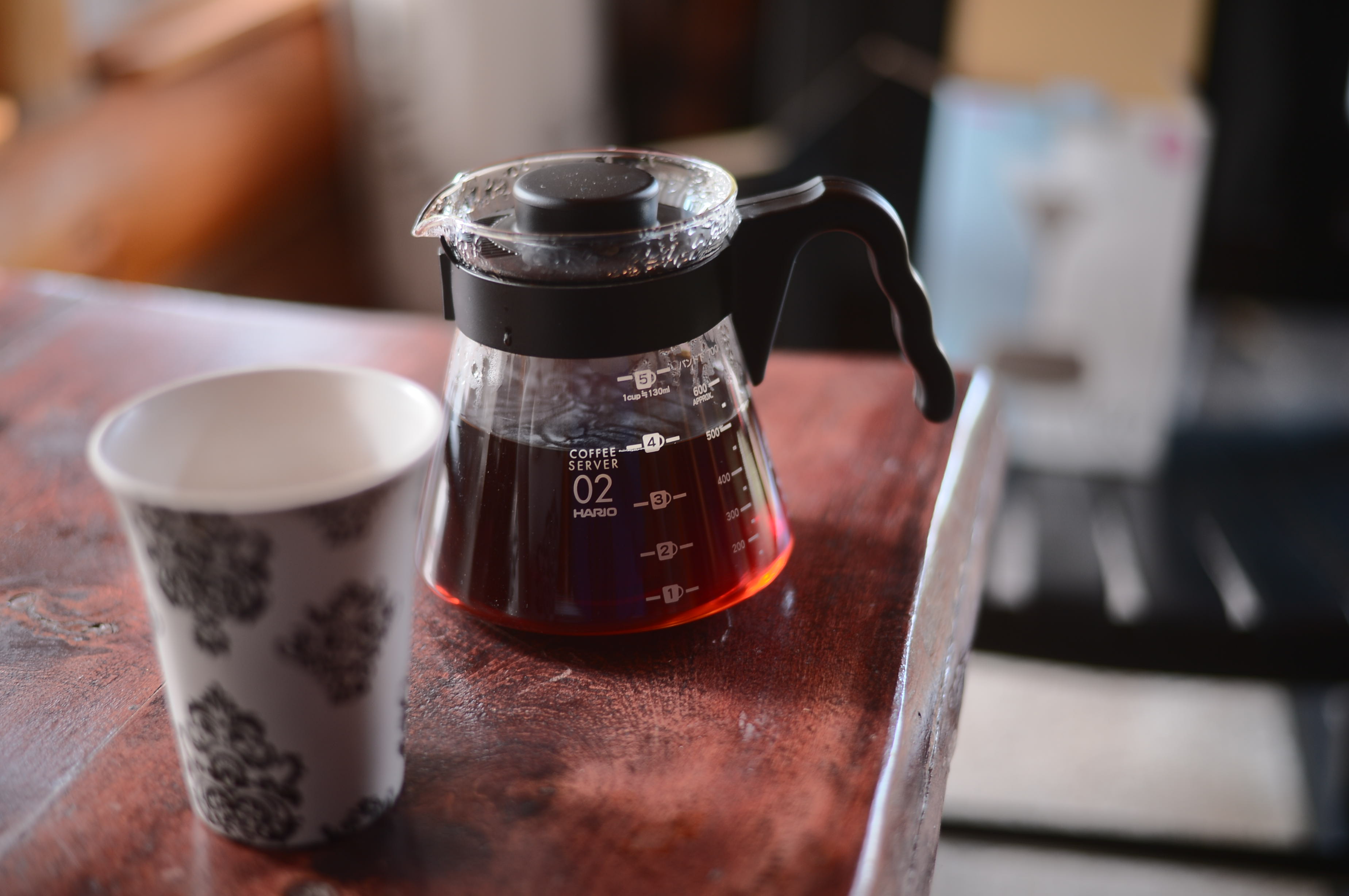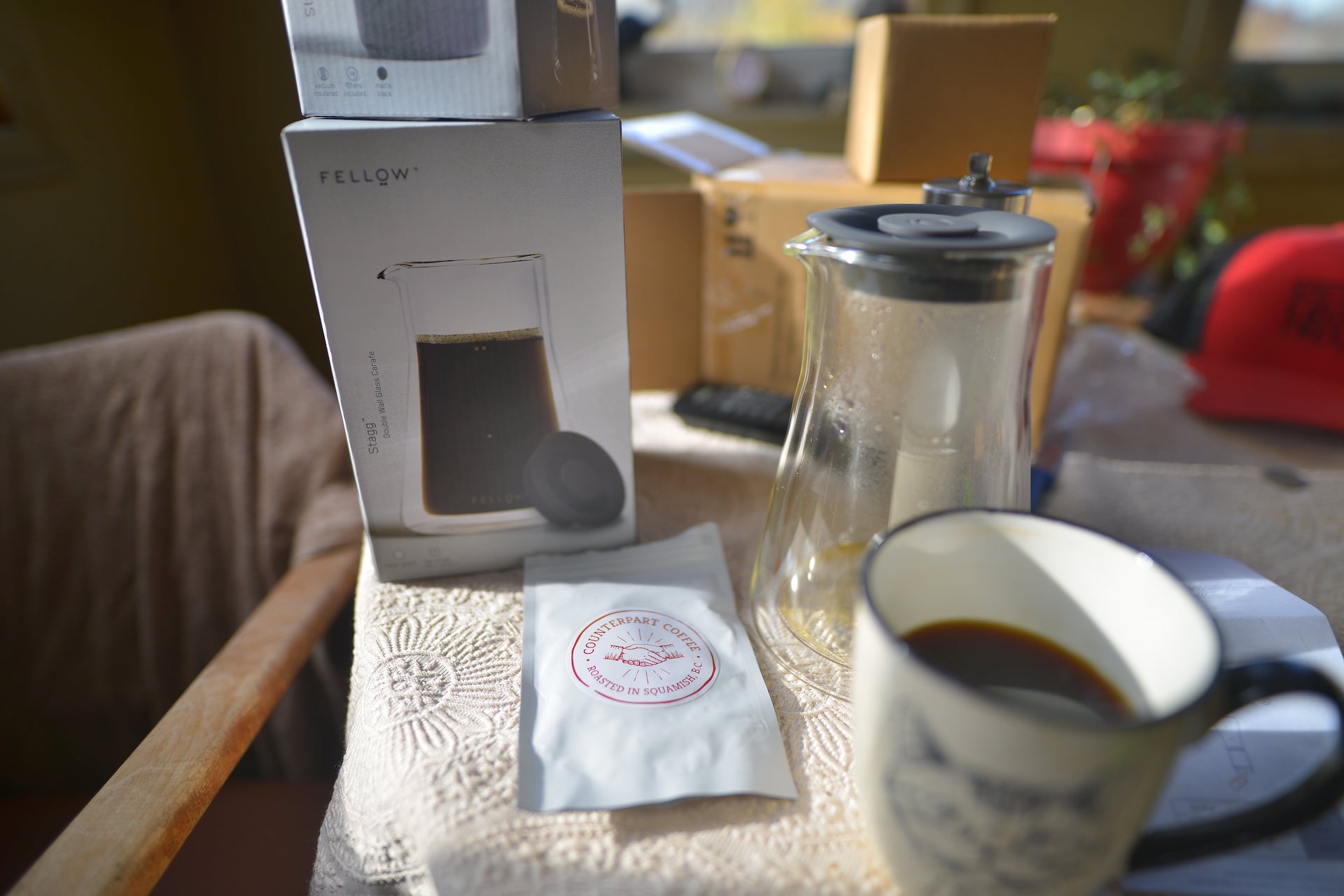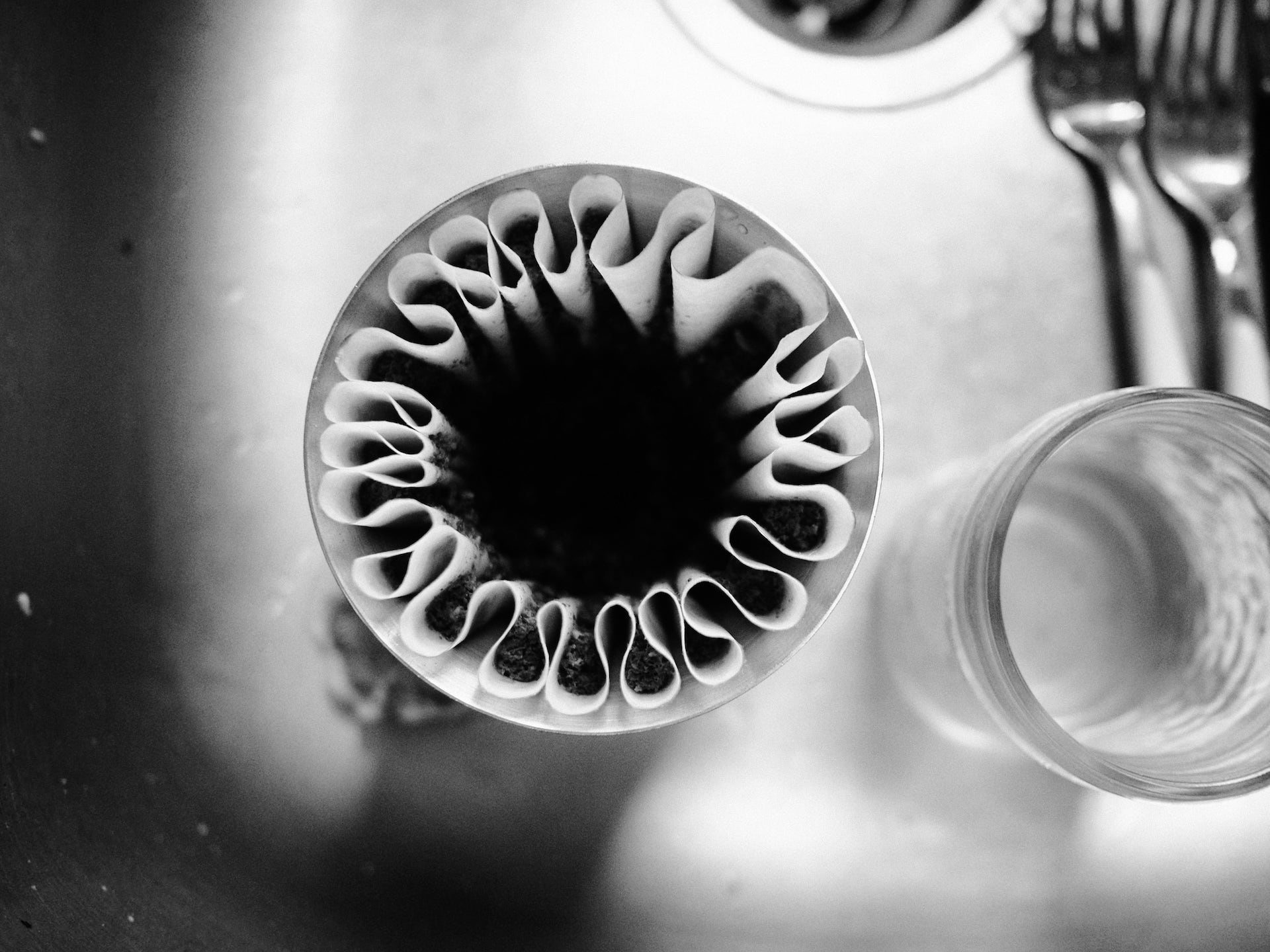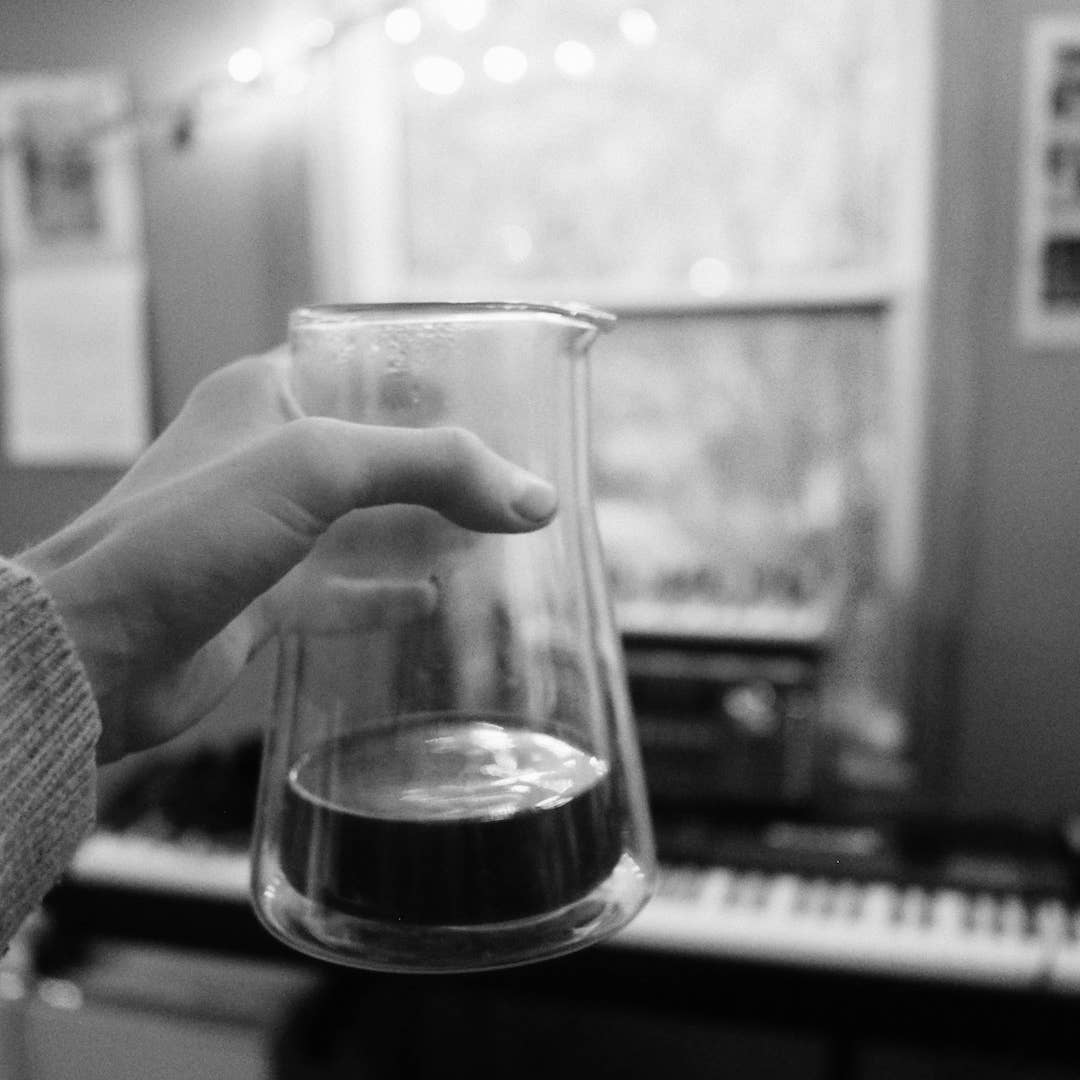 Stagg X by Fellow! Love these guys. Awesomely built gear that last a lifetime. Noisy pictures, that's because they were taken with the Olympus Pen-F (terrible camera that I reviewed here), not the Nikon Df or X-Pro2 (reviewed here).
Stagg X by Fellow versus Hario V60
I prefer the experience of the Stagg X: it's like an ultra-refined version of the V60. Now, one may wonder, hell, Is it worth the extra $130 CAD?
Probably not.
But if you can afford it, and coffee is your only vice…why the hell not! There's something special about the spirit of the Stagg X: You can also bring it around the world, as a pour-over coffee maker, in a backpack. The Hario V60 would have broke on day three of my around-the-world trip of 2018. The Stagg X came back to Canada intact, or almost. The 600mm hard case (more like a ballistic-proof case) for my Nikon crushed the Stagg X holder a few times…. The stainless steel took it like a boss. In a way, if you're a hardcore traveller that can't do without his pour-over coffee thingy, the extra dollars can be justified. If you're a stay-at-home mom/dad, save the money and buy the Hario V60. Both will give stellar result when probably used.

And that's the key right there.

Proper ratio water/coffee.
Proper grinding setting.
Proper water alkalinity.
Proper pre-infusion and proper pour-over.

It's no wonder some people just cut all the drama by sticking to a French press at 0600 in the morning. But for those of us that likes controlling every variable of the god-like cup-of-joe, those two pour-over will over-deliver, cup after cup.
Thank you for reading! Hope to see you soon again!
Jean-Pascal Remon